Response to "stimulator here: Ohhh. Someone is pissed at us.....

A question asked by a FB friend today. She has posted these pics, gleaned from the youtube video of a police car getting trashed in Toronto last Saturday.
I think it is an excellent idea to find out!
The following 5 pictures were captured off the youtube video embedded below. If you do know who this man is, operators are standing by....Toronto Crime Stoppers - 416-222-TIPS
But share with others too.....Just in case the info gets lost eh? Tell all your friends. What is his name?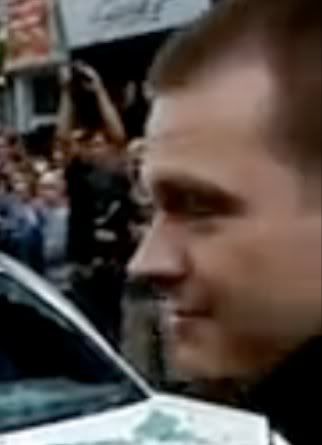 Spiffy new backpack eh?

And also, if other bloggers feel similarly curious, please repost. :) Wouldn't it be interesting if a media outlet asked these questions? (hint hint)