Since the Reform party merged with the Conservatives, we have been seeing a total disregard for the election process in Canada.
They became similar to the Republican party in the US in many many ways. As I have said before, they often act like a Republican franchise.  Interchangable in popular culture.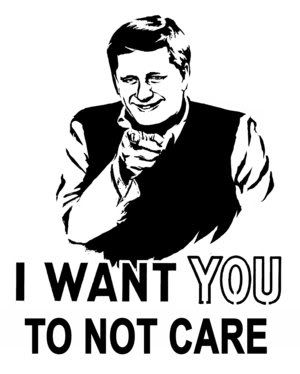 They have conducted this series of continuing attacks that are really against all of us....Let's start with this one, where they may have used the RCMP and fake allegations to influence an election.....
In 2006 there was the backhanded machinations that had to do with Ralph Goodale. The Winnepeg Free press asked:  Were the 2006 federal election results tainted? (link is"gone" from that paper, so I found a copy elsewhere for y'all)
In a damning 35-page report, Kennedy says former RCMP Commissioner Giuliano Zaccardelli's decision to name then-Liberal finance minister Ralph Goodale in a press release and a letter to an opposition MP halfway through the race likely turned the tide for the Conservatives. He highlights pages of polling data showing "a dramatic shift" from the ruling Liberals to the Conservatives following the explosive announcement.
Kennedy found no evidence Zaccardelli intentionally meddled but said he hadn't "the slightest idea what was going through the commissioner's mind" when he personally approved sending a fax to Winnipeg North MP Judy Wasylycia-Leis and ordered his staff to include Goodale's name.
Wasylycia-Leis posted it on her website, triumphantly waved it around for the television cameras and called for Goodale's resignation. She had asked the Mounties to investigate a potential leak of the government's income trust decision about the same time as the Liberal government fell in a confidence vote in late November 2005, triggering the Jan. 23, 2006 election.
But as we know, that ain't going to be all.
What about even trying to rig votes in the House of commons? 
When the election doesn't turn out quite the way they want it to, (when they cannot actually disenfranchise or piss off enough people from voting, period) they tried to appoint 'go to people' from their own party in order to circumvent the proper channels with actual elected officials.
Dick Harris MP for Cariboo-Prince George has named Houston Mayor and Conservative candidate Sharon Smith as the person that residents of Skeena-Bulkley Valley can contact when they have concerns or issues with the federal government.

Harris said, "As Chairman of the BC Caucus of Conservative MPs, I am pleased that Sharon has accepted this role, and I know the constituents of Skeena-Bulkley Valley will derive a huge benefit from having direct contact with government, something that they have not had since 2004.


I and other BC Conservative MPs will work closely with Sharon Smith as she represents constituents of her riding to the government members. It will be a bonus for people of Skeena-Bulkley Valley to have direct representation to the government on so many issues," continued Harris
Because elected MP's from other parties who are working in Ottawa, are not allowed to confab with the Harper cons or address any issues in the parliament.
*blink* 
Why were the Harpercon suing Elections Canada?
In a seemingly bizarre political lawsuit, Stephen Harper's Conservatives are taking Elections Canada to court to force the electoral watchdog to accept a $591,000 cheque from the federal party.

But the latest court battle between the governing Tories and Elections Canada may not be as self-defeating, or altruistic, as it first appears.

If successful, the cash-flush Conservatives would both increase their election campaign spending limit and ensure their poorer Liberal opponents have to refund a similar -- if not larger -- six-figure sum.

How about the time they tried to tell us that everyone who voted needed a civic address? This was  to disenfranchise the homeless, but ended up almost keeping their rural base from the ballot box as well? (they said it was to combat voter fraud. (Which of course used to be practically non existent until the Reform- Con merger)
It is sometimes hard to be evil when you aren't that bright.

There has been a concerted effort to keep First Nations from voting as well.
Campaigning on the radio on election day? Check. 
Which of course brings us to today, and the current revelations that the Robo calls advising people of incorrect polling stations, and just simply harassing Canadians happened in at least 34 ridings. 

How many of these ridings were "won" by the slimmest of margins?  They were mostly aimed at the ones that were too close to call. 
It is even more galling, because this was known to be happening before the election, and no one really saw fit to look into it too much. That corporate media has failed yet again. They condone this behaviour by turning a blind eye, and then by endorsing the Harper Cons. 
Harper et al say the Robocalls came from a low level staffer at an agency the Con party hired. 
uh huh.
You have even lost Andrew Coyne on this one boyoz'. Ya. The guy who bends over backwards to always see your side and provide false equivalency for your perpetrated scandal/outrage of the day. 
We need another election.
And the CPoC should help pay for it since it looks like they are the ones that hooped it the last time. I believe the price tag was in the range of $135.6 million? 
Gee. That would indeed be a fitting comeuppance.  

The path to Conservative political dominance is to financially bankrupt your opponents.
So wrote Tom Flanagan, one of the deep thinkers of the conservative movement in Canada and a mentor to Prime Minister Stephen Harper.
Drip. Drip. Drip.
How many more of these outrages are we going to allow?